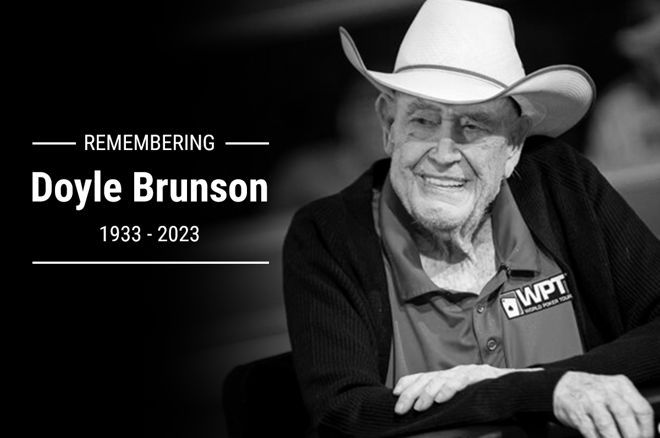 Texas Hold'em poker, a game known for its strategic depth and intense psychological battles, has produced its fair share of legends over the years. From the smoky backrooms of traditional casinos to the glitzy tables of high-stakes tournaments, Texas Hold'em has been a stage for some of the most famous personalities in the world of poker. In this article, we'll explore the iconic figures who have left their mark on the game from time to time.
1. Doyle Brunson: The Godfather of Poker:
No discussion about Texas Hold'em legends would be complete without mentioning Doyle Brunson. Often referred to as the "Godfather of Poker," Brunson's influence on the game is immeasurable. His back-to-back victories in the 1976 and 1977 World Series of Poker (WSOP) Main Events solidified his status as a poker icon. Brunson's contributions extend beyond the felt, as his book "Super/System" is considered a poker bible, guiding aspiring players through the intricacies of the game.
2. Phil Ivey: The Tiger Woods of Poker:
Phil Ivey is widely regarded as one of the greatest poker players of all time. Known for his stoic demeanor and unparalleled skill, Ivey has amassed numerous accolades, including ten WSOP bracelets. His success in high-stakes cash games and tournaments earned him the nickname "The Tiger Woods of Poker." Ivey's strategic brilliance and ability to read opponents make him a standout figure in the world of Texas Hold'em.
3. Daniel Negreanu: The People's Champion:
Daniel Negreanu, affectionately known as "Kid Poker," is not only a charismatic ambassador for the game but also an exceptional player. With six WSOP bracelets and two World Poker Tour (WPT) titles to his name, Negreanu's poker prowess is undeniable. Beyond his on-table achievements, Negreanu's engaging personality and presence on social media have made him a beloved figure among poker enthusiasts.
4. Jennifer Harman: Queen of the High-Stakes Tables:
In a predominantly male-dominated poker landscape, Jennifer Harman stands out as one of the most accomplished female players. Known for her success in high-stakes cash games, Harman's skills at the Texas Hold'em tables are revered. With two WSOP bracelets and a reputation for fearlessly taking on the highest-stakes games, she has rightfully earned the title of "Queen of the High-Stakes Tables."
5. Chris Moneymaker: The Everyman's Hero:
Chris Moneymaker's triumph in the 2003 WSOP Main Event marked a turning point for the poker world. A relative unknown, Moneymaker's victory, fueled by an online satellite qualification, inspired a wave of interest in poker. His Cinderella story highlighted the democratizing potential of online poker and contributed to the poker boom of the early 2000s, earning him a place among Texas Hold'em legends.
6. Phil Hellmuth: The Poker Brat:
Known for his polarizing personality and record 15 WSOP bracelets, Phil Hellmuth is a polarizing yet undeniably successful figure in the poker world. Nicknamed the "Poker Brat" for his emotional outbursts at the table, Hellmuth's ability to consistently perform on the biggest stages has solidified his status as a Texas Hold'em legend.
7. Vanessa Selbst: Trailblazing Champion:
Vanessa Selbst has shattered gender barriers in the poker world, earning her place among Texas Hold'em's elite. With three WSOP bracelets and numerous high-profile tournament victories, Selbst's aggressive playing style and strategic acumen have set her apart. As a trailblazer for women in poker, she has inspired a new generation of players to take on the challenge of Texas Hold'em.
8. Johnny Chan: The Orient Express:
Johnny Chan's back-to-back WSOP Main Event victories in 1987 and 1988 solidified his status as a poker legend. Known as the "Orient Express," Chan's strategic prowess and calm demeanor at the table have earned him respect among his peers. His performances in high-stakes cash games and tournament settings continue to inspire aspiring Texas Hold'em players.
Conclusion:
The world of Texas Hold'em poker has been graced by a constellation of legendary figures, each contributing to the game's rich tapestry. From the strategic brilliance of Doyle Brunson and Phil Ivey to the trailblazing achievements of Jennifer Harman and Vanessa Selbst, these players have left an indelible mark on the poker landscape. As Texas Hold'em continues to evolve, new stars will inevitably emerge, adding their chapters to the ongoing saga of this captivating and ever-changing card game.